Learn how to integrate Autohost with your Apaleo account.
Activation Steps
1. Click on the Integration Link provided to you by your Account Manager, and click Continue to connect your accounts.

2. A prompt will appear asking you to grant Autohost access to your Cloudbeds account. Click Allow Access to proceed.
3. You will be redirected to the Autohost sign-up page. Enter the requested fields (see image). Click Continue. This will create your Autohost account, and import your existing listings.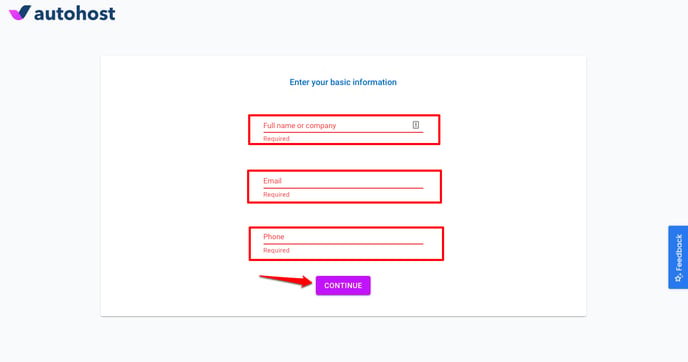 4. Next, your account synchronization of listings will begin.

5. Now, click Continue.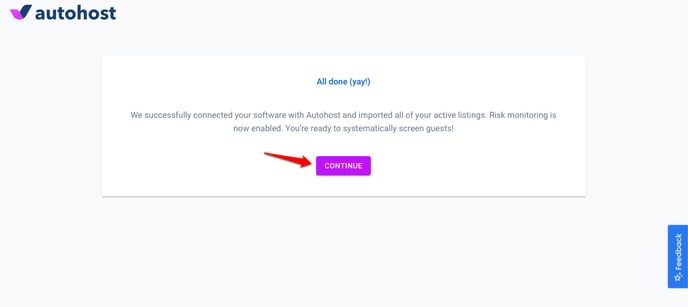 6. Select your risk tolerance (recommended: balanced). Click Continue.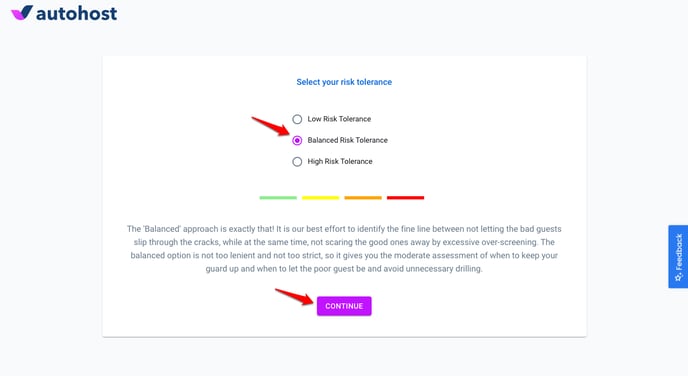 7. Next, enter your primary account password. Click Continue.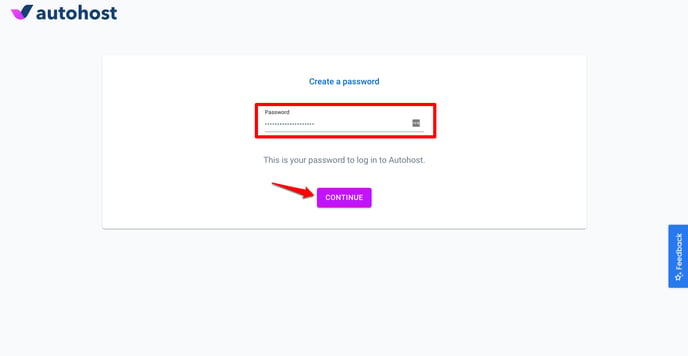 8. At this point your account has been created. A prompt will appear asking you to fill out your credit card information. Go ahead and do that.
Once complete, you will be directed to the main page of your Autohost account.
9. Great job! You're one step closer to automating your guest screening process. Click here to continue setup of your account.