How to set up Digital Products and Fees screen for your Guest Portal
This feature gives you the ability to upsell guests and charge them for extra services such as:
Early check-in/late check-out Fees
Pet Fees
Resort Fees
In addition, you can also collect Travel and Tourism Tax (if applicable).
Setup Instructions
On Autohost, go to Guest Portal > Screens > Security Deposit to connect your Autohost account to Stripe (if not already completed).

Once your Stripe account is connected, go to Guest Portal > Screens, scroll down to locate the Digital Products and Fees hyperlink, and click on it (see screenshot 1).

On this page, click Add Product, and configure fields to your preferences (see screenshot 2).

Click Save.
Screenshot 1

Screenshot 2

Products can be configured globally and on a listing-level.
Products must use the same currency. It is not possible to combine multiple currencies in the same invoice.
Types of Digital Products and Fees
Pet Fees (charged as a flat-rate):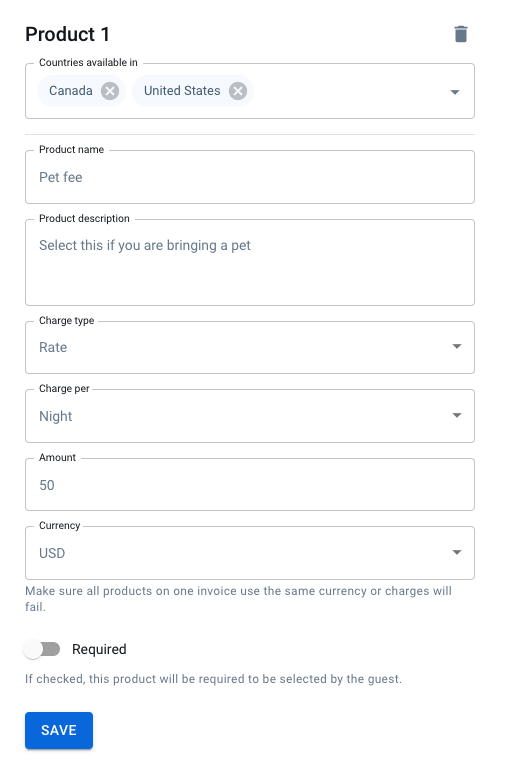 Travel and Tourism Tax (charged as a percentage)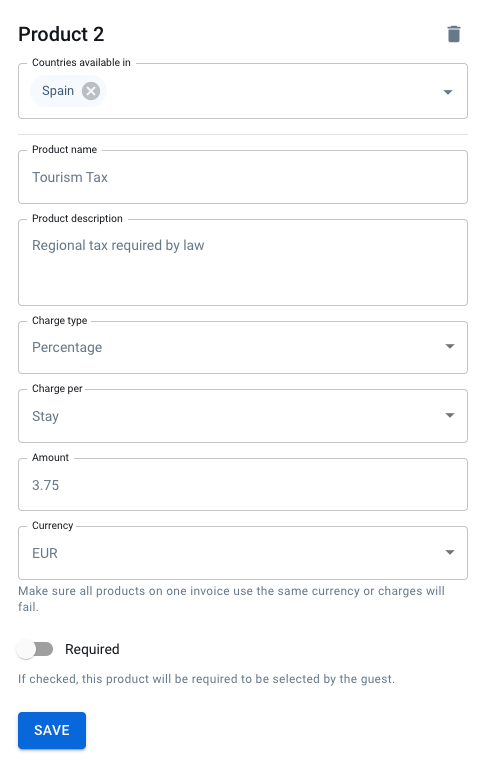 POV of the Guest: How it appears on the Guest Portal
The Digital Products and Fees screen is placed at the end of the Guest Portal flow. On this page, guests will be asked to select from the list of products you have made available.
Once the guest adds products to their cart, they will be directed to the checkout page. The following shows an example of a guest that previously used the Security Deposit screen, which omits the credit card form.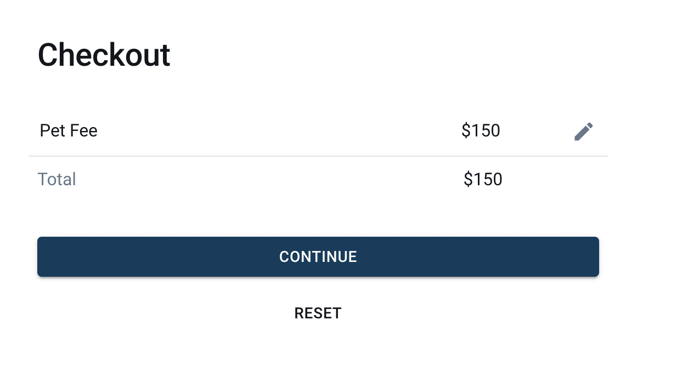 This is an example of the same checkout page with the credit card form, shown when the guest did not provide a credit card in previous screens: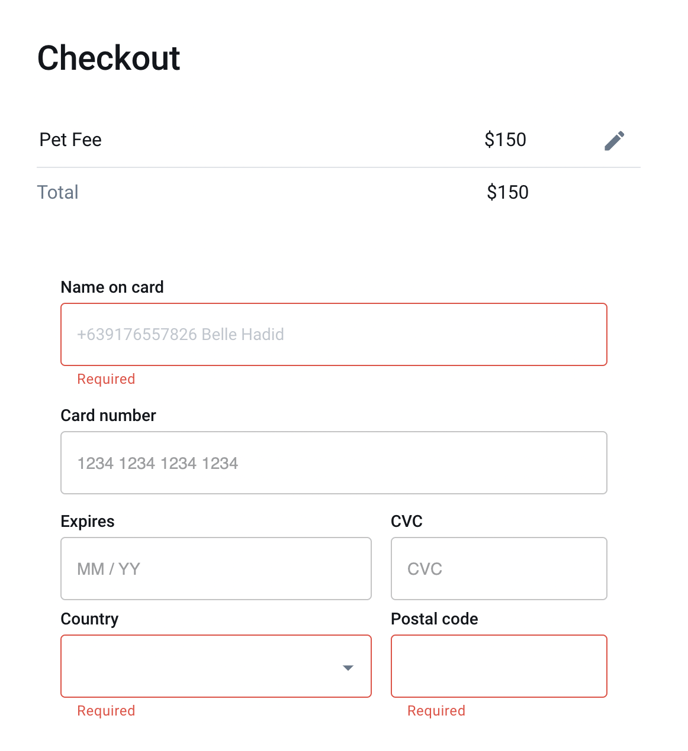 Viewing Products and Fees at the Reservation Level
On the Reservation Details page, you have the ability to view a tally of the digital products charged to the guest.