Learn about how the background checks work in Autohost's Guest Portal.
What does the background check cover?
We comb through 280,000 databases to aggregate a massive amount of data that provides an accurate picture of someone's registered offenses.
A few of the searches we perform include:
Public court records

Criminal record search

Fraud watch lists

Known affiliations

Global sanctions and enforcement check (OFAC)

Public safety check

Sex offenders check

Global clearance check

Public profile scan
Who can be searched?
The background check is only applicable for guests located in North America. We do not have data for other markets.
What is needed to run a background check?
The background check uses the guest's full name and address, which is collected during the guest portal process. If this information is not collected from their ID, the guest will need to sign a consent form for the check.
The guest will be prompted to explicitly consent to the check, as required by law, logging their IP address and validating their ID and address. Our background checks are FCRA-compliant.
What does the background check look like for the guest?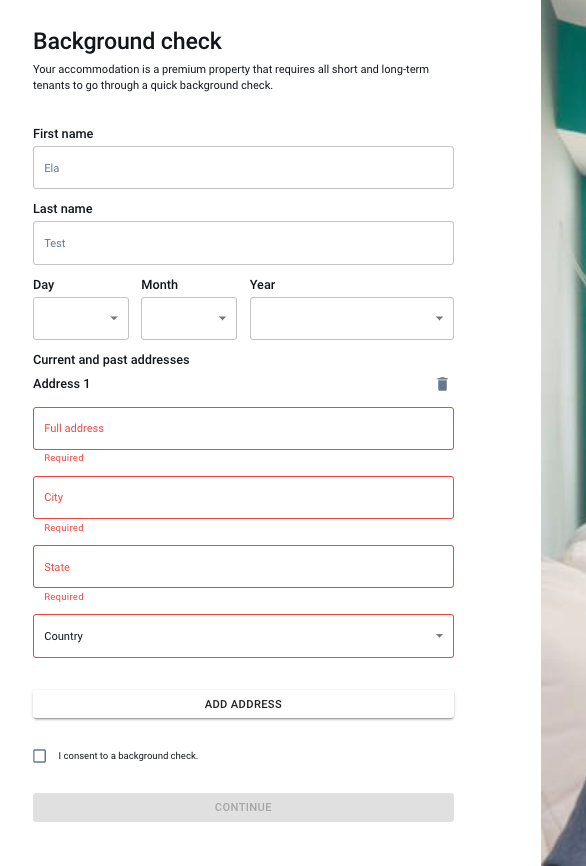 How does an Autohost customer implement a background check?
There are three options:
The background check can be set to run depending on the guest's risk score.
The background check can be set to run based on the minimum length of stay.
The background check can be run manually on a per reservation basis.
Note: The background check will not run unless it is enabled in addons.


When a background check is run, it takes 10-15 minutes for the results to populate on guests' reservation details on Autohost.
Why am I unable to run a background check?
The most common reason for why the background check isn't running is that the ID could not be read, preventing Autohost from collecting the guest's information. The solution is to send the guest a link to the Guest Portal's background check consent form, which is located here.